Why it matters how your business is owned
From PLCs and private equity to crowdfunding and co-operatives, there are now so many ways to run a company it's hard to know which way to turn. We navigate the ownership maze.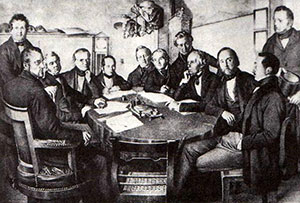 Once upon a time business owners only had a few options. If you were small, you were a sole trader. If you got larger, you became a limited company. If you got really big, you would float on the stock exchange. Barristers and accountants formed partnerships. There were a few co-ops and family businesses about too, but they often felt like throwbacks.
How things have changed. These days owners' aims are varied - some small businesses are more focused on doing good than just doing well and prefer to be mutuals, not-for-profits or co-operatives. A full stockmarket listing is no longer the gold standard it once was, and family firms are rediscovering the virtues of heritage and their steady, long-termist model. Private equity has had it booms and busts but the buyout kings are here to stay, and start-ups in search of finance can now find their best option is to crowdfund online rather than go cap-in-hand to the bank.
Even the government plays a role. It is trying to encourage employee ownership of businesses, and since legislation created Limited Liability Partnerships there has been a boom of companies moving to that model.