Why middle managers matter more than ever
FROM THE ARCHIVE: Sandwiched between the board and the workers, middle managers are often derided from both sides, but they deserve better.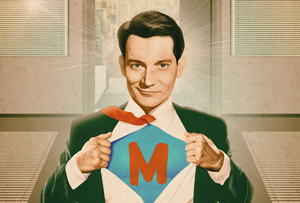 Management isn't as cool as it was when MT was founded 51 years ago. It would be one strange kid who said wanted to be a middle manager when they grow up (it may not be any stranger than wanting to be 'a famous YouTuber', but that's by the by).
This isn't just a problem in popular culture. In business, it's de rigeuer to carve out layers of management in the name of leanness and agility. Even John Lewis is cutting down on the hierarchy, reducing management numbers in Waitrose and putting in place 'new flexible team structures with broader responsibilities' in its stead. Squeezed margins will do that to you.
Across the board, flat structures are fast becoming the norm. But, as Octavius Black argued in MT's long read from June 2016, it would be a mistake to think middle managers don't matter.