Why Muslim entrepreneurs can give Islam a much needed image boost
EDITOR'S BLOG: There's a wealth of Muslim business talent out there. Perhaps they can help change British perceptions of Islam.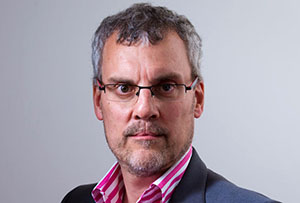 A recent YouGov survey on British attitudes towards Islam made disturbing reading. The researchers asked 6,640 people which three words or phrases they most associated with the term 'Muslim'. Some 12% said 'terror', 'terrorist' or 'terrorism' - the most frequently reported phrase - ahead of 'faith' (11%), 'mosque' (9%), 'Koran' (8%) and 'religious' (8%). The number who said 'business' or 'entrepreneur' was zero. And even 'beard' got 1%.
And yet we have a business secretary, Sajid Javid, with an Islamic heritage - albeit one who answered that if he had to live in the Middle East he'd choose Israel to reside - plus a Muslim odds-on favourite to become London mayor in Sadiq Khan. (Both their dads, incidentally, drove buses.) So having halal ready meal pioneer Shazia Saleem on our cover this month is a step in the right direction. No more tuna mayonnaise sandwiches. Go, Shazia!
I used to be fascinated by advertising 30 years ago. The smartest kids when I left university went into the ad game rather than investment banking. (Now they join neither.) Advertising has lost its sex appeal. Gone are the water-cooler conversations about the latest slick and witty Hamlet or Levi's 501 advert we all saw during the News at Ten commercial break. In the splintered world of 21st-century media, it's all about data in the scramble for customers. (Can you think of any less of a come on than the deeply depressing 'sponsored' right-hand column on Facebook?) And we know what Einstein said about data: 'Not everything that can be counted counts, and not everything that counts can be counted.'