Why most New Year's resolutions fail
About half of adults begin every year with some form of resolution. But why do they give up so easily?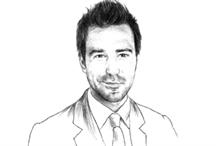 Many of us start each year intending to lose weight, exercise more, eat more healthily, or, in the case of rapper Jay Z, who was caught fighting with his sister-in-law in a hotel lift, it may be to take the stairs. The hope is that the new year will somehow enable us to reset the quest for our ideal self, abandoning our sinful habits and toxic behaviours. Because, as TS Eliot wrote in Little Gidding: 'For last year's words belong to last year's language/And next year's words await another voice.'
Unfortunately, there are few reasons to be optimistic about new year's resolutions. Psychological studies show that almost 80% fail, the vast majority in the first few months. There is even an academic term for this: the 'false hope syndrome', which is a common tendency to set optimistic goals in order to feel better about ourselves, only to see those goals fail shortly afterwards. And the cure for our disillusion is to simply set new goals, even though they will also remain unaccomplished...
Astonishingly, the effect has even been found in hyper-rational areas of life, such as financial investments. For example, there is a 'January effect' in most stock markets whereby trading, especially in uncertain or poorly performing stock, is substantially higher in the first month of the Christian calendar. The explanation is that people project their seasonal optimism even onto their financial - and supposedly logical - decisions. When you feel excited and positive about things, you make carefree (and therefore riskier) decisions, which are spiritually endorsed by our own enthusiasm.