Why old media can still beat new media
EVERYTHING YOU KNOW ABOUT BUSINESS IS WRONG: In a crowded online marketing arena, using traditional advertising can be your best bet for getting noticed.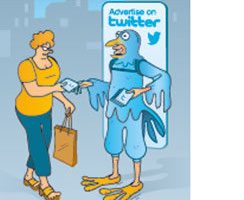 Why is it that everywhere you go, you see old media promoting new media?The London Underground is full of adverts for online fashion retailers, job search websites, travel apps, even Facebook. I went to a local market last weekend and saw people in branded T-shirts handing out flyers for an online handyman and cleaning service. Flyers! In the local market! How retro can you get? That was old-school even when I was at school.
Now, according to many leading-edge thinkers, none of this should be happening. All marketing should be online, and preferably viral. Paying for advertising space is so last century. And yet it goes on. Why?
There's a one-word answer - scarcity. In their thirst for the new, the online evangelists ignored the fact that the easier it is to get your message out there, the harder it is to get anyone to pay attention to it. That's the trouble with new media - it is so easy that everyone and their dog, and their cute cat too, is busy doing it, on blogs, Twitter, Instagram, LinkedIn, you name it. The net result is like an Irish bar on St Patrick's Day - everyone is talking at the top of their voice and having a great time, but nobody is listening. For an advertiser, this is a problem.