Why persistence doesn't always pay
Persistence pays, the saying goes. But does it? It rather depends on how you do it.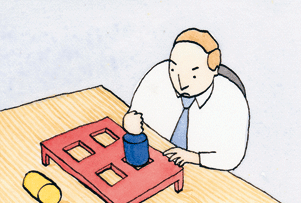 Take these two fundamentally different parables of persistence.
First, the struggling author who writes a book that is rejected 140 times before finally being accepted by a publisher and achieving great success. Second, Thomas Edison, who went through several thousand attempts before finding a workable way to make electric light.
Edison's approach was scientific - if an experiment showed an idea didn't work, he tried a different one. After several thousand experiments, he found one that did. The author's approach was more magical - just keep doing the same thing, try harder, suffer more disappointment, and one day ...