Why the rise in self-employment isn't all that bad
Older entrepreneurs, women and technological change have driven the increase in going it alone - not the recession.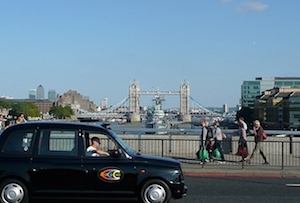 The UK has been undergoing something of a self-employment boom in recent years, with the proportion of the workforce going it alone rising from 13% before the recession to as high as 15%. That has provoked much muttering and grumbling from those who think it's down to people forced into working for themselves by the financial crisis.
But now the Bank of England has concluded that the rise in self-employment is largely due to much deeper structural changes, including an ageing workforce, more women working for themselves and technology, and so is not necessarily the bogeyman trade unions and various think tanks have been working themselves up over.
The UK's ageing population accounts for half of the rise in self-employment since 2004, according to a report by Bank analyst Srdan Tatomir. Last year, the Office for National Statistics said the number of self-employed over-65s had more than doubled to nearly 500,000 in the last five years. 'This is perhaps because they have accumulated more knowledge or experience to start businesses,' the Bank's report mused. 'Or it could be because they prefer the greater flexibility that self-employment offers.'