Why SABMiller is buying craft brewer Meantime
The drinks giant slurps up hip London brewery Meantime. Could this be the beginning of the end for independent craft beer?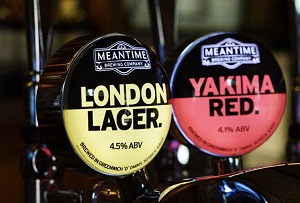 If you haven't stepped into a pub for a few decades, you may have missed the transformation of the beer industry. Local breweries peddling frothy pints with subtle notes of rotten egg are out; consolidation and craft are in. Big beasts like Greene King have absorbed the local players, multinationals have gone multi-brand, while it's hard to find a solitary village without its own craft or micro-brewery.
The latter phenomenon is perhaps the most remarkable. The Campaign For Real Ale Good Beer Guide 2015 says there are 1,285 breweries in the UK (the vast majority very small), up by 170 from last year. While the World Cup helped overall beer sales buck a five-year decline in 2014, according to market research firm Mintel, the craft segment is growing. A fifth of Britons have drunk craft beer in the past six months, rising to 31% of 25 to 34 year olds.
It's not immensely surprising, then, that drinks giant SABMiller just announced it's buying London craft brewery Meantime, for an undisclosed sum. Meantime's sales grew 58% last year, while SABMiller's sales of lagers like Pilsner Urquell, Peroni Nastro Azzurro and Grolsch (not to mention its profits) have been distinctly flat.