Why you should have several careers instead of one
The Second Curve's author may be 83 but he is still challenging our ideas about work and society. We should listen to his gentle, incisive voice.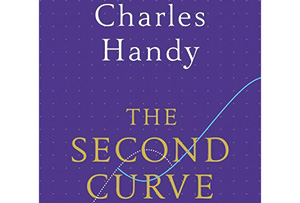 Everyone needs a mentor: a grown-up and experienced voice who asks helpful questions, encourages, warns and explains. Even better is a guide who looks into the future and imagines what might be coming next.
For four decades, Charles Handy has been that kind of mentor, that kind of guide. His is a gentle but incisive voice, questioning, probing, wondering. In over a dozen books he has established a reputation as this country's leading observer of the world of work and organisational life. (It's a bit Anglocentric to say 'this country' - Handy was born in Ireland and remains, in tone and humour, Irish as well as British.)
Work for Handy, who is now 83, has long been a kind of irresistible habit, a duty; his writing a personal quest and an extended conversation with himself. Contemplating the world around him, with its dramatic social change, has spurred him into action.