Why there are more than six steps to success
Book publishers often favour simple recipes to success, but real success involves something far more complex.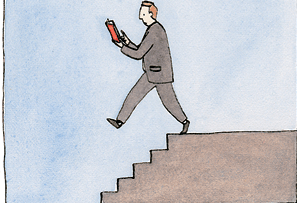 It's strange. There's money to be made publishing books that offer six steps to 'living the life you deserve' or eight steps to 'effective change management', but you couldn't sell a book offering 'seven moves to win any chess game'. Punters would laugh. They know there are no guaranteed moves - it depends on where the pieces are on the board, and who your opponent is.
If we know simple recipes won't work for chess, why are we so attracted to them in much more complex areas, such as organisational change or our whole lives? It is precisely because these areas are so complex that we succumb to the lure of the over-simplified answer. We believe that we can, or at least could if we wished, master the game of chess, but we don't have that confidence when it comes to life. So we resort to that age-old consolation: magical thinking. Just follow the steps and want it enough - somehow, by a process we do not understand, things will work out.
In the short term, this can be an attractive alternative to engaging with the messiness and sheer bloody-mindedness of reality. But in the long term, only thinking based on that reality, however uncomfortable, will actually produce results.