Why do smart people make stupid decisions?
Although few topics have attracted more scientific and popular interest than human intelligence, there is a huge gap between scientific and lay views on the subject.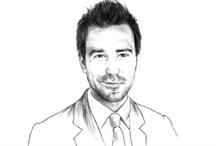 To scientists, intelligence is best defined by IQ scores, which, contrary to what lay people believe (or would like to), have been found to predict real-world success, such as college grades, job performance and leadership effectiveness.
To lay people, however, IQ tests are at best indicative only of academic abilities and far less important than social and emotional skills. This explains the success of Daniel Goleman's book Emotional Intelligence: Why it can matter more than IQ. Goleman's views contrast with mainstream scientific research yet they resonate with the public for a very simple reason: namely that people with high IQs don't always have a reputation for being smart. In other words, smart people are remarkably capable of stupid decisions.
There are three reasons for this: