Why do so few firms get customer experience right?
From tarnished banks trying to get their shine back to Silicon Valley start-ups taking the world by storm, everyone wants better customer experience. But not many deliver, says John Sills.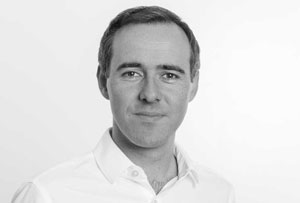 Few would deny that grest customer experience is important in business, and yet as we all know the number of firms who get it right is pretty small.
To understand why we need to examine what 'customer experience' really means. For a start the 'customer' part is fairly irrelevant as we tend to assess our experiences in much the same way regardless of whether we end up buying something, or not. For the 'experience' there are a number of factors in play - Matt Wilkinson identified ten in his book on the priciples behind great customer experiences - and of these I think companies looking to improve need to focus on three things: emotion, expectations and effort.
Emotion
Think back to the last holiday you had.

The chances are that you'll remember the bits that went wrong ('my bag is in Tanzania'), the bits that went very right ('she said yes!'), and the people that really made a difference ('Lisa looked after the kids, and Santi looked after the cocktails'). This is because, as Daniel Kahneman discovered, when people recall an experience they remember the moments with the greatest emotional impact – the start, the end, and the high & low points in the middle.

This is why Doubletree hotels give free Cookies at check-in, Trailfinders phone me just before my holiday to make sure everything is ok, and it was so important that HSBC got me a replacement bike for my stolen one just days before a cycling trip.

It's also why hospital car parking fees make us angry, creating a complicated experience when we're already feeling stressed, and why customers were less than happy when a bank sent them this Christmas card: