Why storytelling is so powerful in business
MT EXPERT: People are highly receptive to hearing stories, because that's how we make sense of the world, says Travis Wentworth.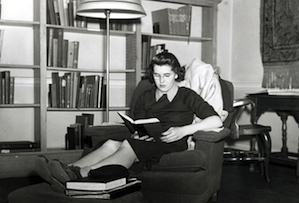 Strategic initiatives, operational performance, market placement. Employees today are bombarded with messages and corporate jargon. These things may be important, but they're not exactly easy to relate to. If business leaders want to get employees to sit up, listen and view change in a favourable light, they need to find a more human way to communicate.

And if they don't? People will tell stories anyway. We all have a pre-existing understanding of the world and, whenever we take in new information, we situate it within the context of these stories.

In The Three Christs of Ypsilanti, psychologist Milton Rokeach describes three patients who suffered from the same delusion: each man thought he was Jesus Christ. He brought them to live together in a psychiatric hospital in Michigan, thinking that by telling each other their stories, they'd be convinced they all were wrong.

But it was Rokeach who was wrong. After more than two years, none of the men budged. In fact, they came to believe their own stories even more fervently. One of the men explained away the other two by saying they were patients in a mental institution. As David McRaney writes, this is a perfect example of narrative bias: 'All your assumptions about reality come together in a sort of cohesion engine that reassures you that things are going as expected.'

The three Christs' beliefs and behaviours were governed by a powerful 'inner story'. We all have them - they shape our understanding of ourselves, our roles, our colleagues and the journey the organisations we belong to are on. Taken together, the inner stories within a business can have a big effect on how a strategy is executed. A great strategy will go nowhere unless those with inner stories that see change as threatening begin to see it as an empowering improvement.

A client told us recently about a call centre in Liverpool they had taken over through a merger. When told about the change, the centre's employees appeared distraught. The client later found out why: they all thought the centre was about to be closed, even though there had been no indication it would be. They had simply assumed it would be based on past experience of change always meaning redundancies. Our brains are wired to recognise patterns, and we articulate these patterns as stories.

But there's an apt expression gaining traction in the business world: 'Change isn't change when it's your own idea.' In other words, an emotional connection helps employees understand what is meant by change.

A manager at a global hotel chain recently recalled a time when a father and his sick son were visiting his hotel, which was near a medical centre. His son decided to shave his head from the outset of his chemotherapy, and his father decided to follow suit. He requested that when they appeared the following morning for breakfast the waiting staff shouldn't pass comment or react openly to their shaved heads, for fear of embarrassing his son. When they arrived for breakfast nobody in the room batted an eyelid. Several waiters, however, had shaved their heads too.

This story is still being told in the organisation to reinforce what they mean by caring. People react strongly to it because it elicits empathy: we understand the characters, the emotional dynamics, the spectacle described by the storyteller, even if it's not something we've ever experienced ourselves. It may be that experience is the best teacher, but we can and must learn from more than that.

At times, however, our emotional impulses don't always agree with our rational ones. Think of the metaphor of the elephant and the rider: we are motivated by both the emotional elephant of our impulses, and the rational rider of our conscious minds. Facts speak to the rider, while emotions speak to the elephant. But however focused the rider is – however much we claim to understand the need for change – the elephant will always trump rationale if there's any serious disagreement.

Part of the genius of storytelling is that it wraps up facts and emotion into a single package. But if people cannot empathise with the story, or imagine their own potential role within it, the story becomes something that happens to them, rather than with them. Stories are the way in which people challenge change, but will also help leaders get doubters on board with that change.

Travis Wentworth is marketing manager at London-based consultancy The Storytellers.