Why the taxpayer's backing Irish mortgages and oil tankers
Thanks to our backing of RBS, we're now liable for some seriously weird and wonderful assets...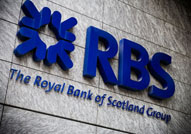 The Government quietly released details yesterday of the £282bn of toxic debts that RBS is putting into the state-backed Asset Protection Scheme – and it makes fascinating reading. Turns out that in the last few years RBS has been doling out dodgy loans for everything from houses in Dublin, to commercial aeroplanes, to oil tankers (47, to be precise) to Caribbean hedge fund managers – loans for pretty much anyone who wanted one, in fact, by the looks of this. And now they're in the APS, the taxpayer has promised to backstop any losses – so guess who foots the bill if the losses spiral above £60bn?

It's hard to believe the sheer scale and diversity of the lending RBS has been doing in recent years, in its insatiable hunger for growth and expansion. About £114bn of the total was lent within the UK (including £10bn of mortgages, £9bn of personal loans and £32bn of commercial real estate loans), but the rest of the £282bn went to borrowers outside the UK – £75bn to Europe, £43bn to the US and another £48bn elsewhere. This sum covers a massive range of assets – everything from complex securitisations and derivatives (the international division is in hock for an eye-watering £30bn on these), to aeroplane loans (another £1.5bn), to the rather more prosaic mortgages, credit cards and car loans. And remember, this is just the toxic stuff…

Reading the list, it's hard to escape the impression that RBS basically went out to market with a blank cheque book and lent money to anyone who wanted it. At the time of the crash, Sir Fred and co seemed keen to suggest that it was the disastrous takeover of ABN that caused all the problems – but this dossier shows that although there clearly was a lot of dross on the Dutch bank's books (which RBS merrily waved through the due diligence process), the Scottish bank's problems were also self-inflicted. Loads of these loans were nothing to do with ABN, and some were even made in 2008 – after the crash. None of which will presumably do wonders for Sir Fred's CV.

Under the terms of the APS (for which RBS is paying a fee, as well as covering the substantial sums paid out to advisers for setting the thing up), some of the risk on these dodgy loans will now transfer to us taxpayers. RBS covers the first £60bn of losses, then we get stung for 90% of anything on top of that. Presumably the Government is banking on this not happening – and just to be on the safe side, it's appointed a monitoring body that can step in if RBS isn't doing enough to minimise losses.

Still, it's not all bad news. We always wanted an oil tanker...

In today's bulletin:
Why the taxpayer's backing Irish mortgages and oil tankers
City not buying Tesco's festive cheer
Bring back national (civic) service, says Demos
The Parent Project: How can I press the pause button on my career?
MT Video exclusive - CEOs are from Mars, CIOs are from Venus