Why technology doesn't have all the answers
EVERYTHING YOU KNOW ABOUT BUSINESS IS WRONG: Don't rely on technologists to make your business more efficient.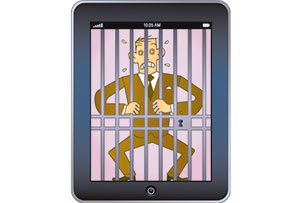 Suppose you wanted to reduce the prevalence of malaria. Who would you ask for help? Doctors and pharmacologists, obviously. Entomologists, to understand the life cycle of the mosquito. Maybe sociologists and anthropologists, to see if there were social practices favouring the spread of the disease. There is one party, however, who you wouldn't consult. That's the mosquito. Even if it could talk, it couldn't tell you anything useful. It has no understanding of, nor interest in, the consequences of its actions.
Now apply this logic to a common work question. Suppose you wanted to use technology to make your business more effective. Who would you consult? Managers first. Then maybe psychologists, who know useful things about attention. Anthropologists again, this time about power relations in organisations. Then, and only then, would you talk to the technologists, and tell them what to build. What generally happens is exactly the opposite. Technologists build the stuff, and we decide how to use it. The results are, at best, mixed.
This struck me recently when I was working with senior people, seemingly chained to their mobile devices and expected to respond instantly to anything, no matter what time of day or night.