Why tomorrow's CEO will come from marketing
When it comes to running businesses, the finance function wins hands down over marketing. But things may be about to change, says Alex Smith.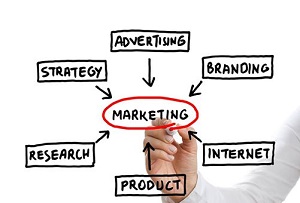 Marketing and finance are generally seen to sit at opposite ends of a spectrum. From the substantive to the shallow. The vital to the optional. The intelligent to the facile. The wise to the foolish. The big-picture to the small. Basically, the grown-ups to the kids.
There's no need to spell out which sits where is there? Heck, I work in marketing and I agree with you. Every marketer has had the humbling experience of exposing their work to the common sense scrutiny of a non-marketing observer – finance director, CEO, or just the man on the street – revealing the general triviality of what we do every day. Meanwhile, the real business carries on regardless. Let the marketers have their fun. We've got a company to run.
Set against this backdrop, it's little wonder that marketers rarely rise to the very top of an organisation. They account for just 8% of FTSE 100 CEOs. They are somehow just too detached, too isolated in their own spacey little world. They rarely muddy their hands in the other less glamorous parts of the business – the supply chain, the manufacturing, the distribution, the personnel, the property, heaven forbid the finance – leaving them ill- equipped to take on roles that claim responsibility for all these and more.