Why top leaders get it wrong
BUSINESS CLASSIC: Even good leaders make bad decisions; this book will help you choose the right call, says Stefan Stern.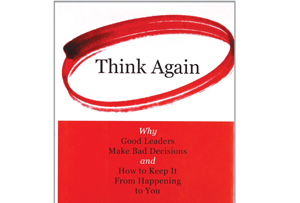 You must be smart if you got to the top, right? And because you are smart, it means you are usually good at making decisions, yes? It is possible that neither of these statements is true. The second certainly isn't.
New and emerging brain science is helping academics understand better why we make bad decisions. This book offers one of the best summaries of what is going on in our heads.
We deceive ourselves. Something called 'pattern recognition' leads us astray: we think we recognise a type of situation when perhaps we don't. And 'emotional tagging' stops us from being objective and rational about data. We think fast, as Daniel Kahneman has said, but we also think wrong.