Why you trust the wrong people
We're hardwired to prioritise the messenger over the message, say Stephen Martin and Joseph Marks. (Believe them, they're behavioural scientists.)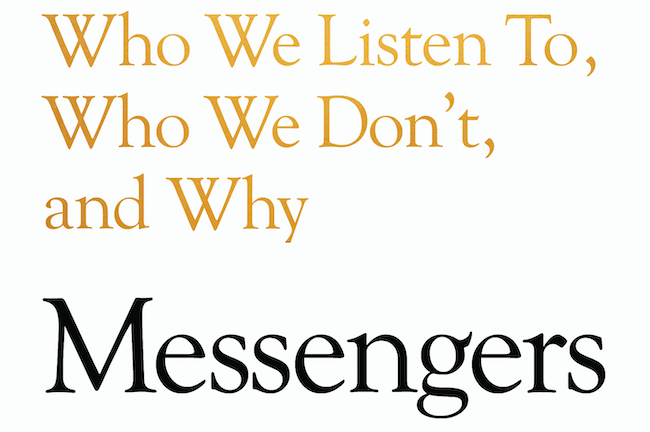 In the event of a sudden nuclear attack, who is the best person to deliver the warning to the public? This was a real conversation held in the House of Commons on 26 November 1981. Two names that were thrown into the ring by the MP John Wells were Kevin Keegan and Ian Botham. The choice of the then-captain of the England national football team and the man who had single-handedly battered the Australians in the most recent Ashes test as appropriate figureheads to deliver the news might seem odd at first. But when you put it into context, it makes much more sense – both were trusted and had status among the British public.
That, say behavioural scientists Stephen Martin and Joseph Marks, is because the messenger is always more important than the message. In Messengers, the pair explore the eight hard and soft key traits (socio-economic position, competence, dominance, attractiveness, warmth, vulnerability, trustworthiness, charisma) that subconsciously influence why we are more likely to pay attention to some people, irrespective of what they're saying. It's something that can have major implications for business and society.
Why are we likely to listen to some people more than others?
Marks: There's a couple of things going on. One is associative, based on the person and what they're saying. The other is based on inference; you know something about the person that biases how you react to their message. Often it's not about someone's actual competence, but how we perceive their competence.
Please sign in or register to continue.