Why the UK could lead the driverless car revolution
Britain's approach to policy, investment, laws and roads puts us in the fast lane.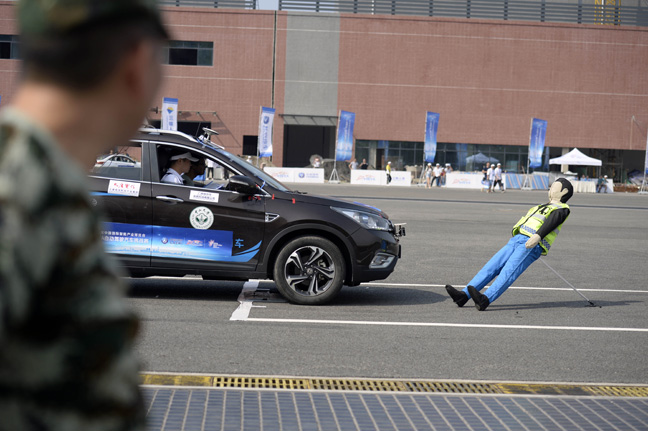 The future is almost here. Back in the days when science fiction was optimistic rather than dystopian, we were promised all sorts of mobility boons: moving pavements to spare us the trouble of walking, jetpacks to propel us from A to B at hernia-inducing speed and, of course, driverless cars, which would never crash, never lose their way and never make their passengers worry about breath-testing, directions or competence.
Needless to say, jetpacks are mentioned in nobody's dispatches and the high-speed moving walkway installed in 2002 at the Paris Metro's Montparnasse station was quietly abandoned a few years later after a series of passenger tumbles. Driverless cars, however, are a more realistic proposition entirely.
When it comes to development, the United Kingdom inevitably lags behind the technical behemoth that is Silicon Valley, where the market leader, Google-affiliated Waymo, has already tested autonomous vehicles on ten million miles of public roads in 25 cities since 2009 and run billions of miles of computer simulations.