Why unlimited holiday and axing appraisals doesn't mean your company can escape rules
Company culture is just a set of norms in a different guise, says Jonathan Richards.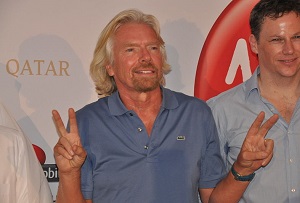 In recent years there has been a trend for both large corporations and fast-growing start-ups to defy convention and go with progressive new approaches to people management, in a bid to hang onto increasingly hard-to-please staff and create more harmonious workplaces.
With an increasing focus on employees, whether it's their 'happiness', 'wellbeing' or 'engagement', global companies such as Microsoft, Accenture and Virgin have been focusing less on cast-iron rules. Enter initiatives like unlimited holiday and the end of annual appraisals.
But many businesses inspired by these headline grabbing announcements may be tempted to blindly try to emulate without properly thinking though how their business might operate in the absence of rules. For example, while unlimited holiday certainly sounds like a utopian dream, in practice, like any reality, it can be far from perfect.