Why did Urban Outfitters buy a pizza restaurant?
I'll have a pair of black leather ankle boots, some corduroy dungarees and a quattro formaggi please. The hipster clothing chain buys Pizzeria Vetri, but investors aren't happy.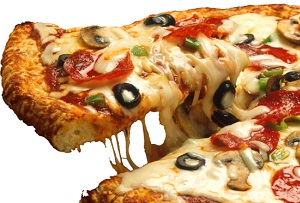 The American fashion retail group behind Urban Outfitters just made a rather curious purchase. It announced yesterday that it had bought fellow Philadelphian firm The Vetri Family group of pizza restaurants for an undisclosed sum.
Apparently no one told parent company URBN that there's a fairly good reason why even the most hipster of clothes shops don't sell products with bright red tomato sauce and melted cheese. Its stock fell 16.7% in yesterday's trading, most of that after-hours as investors digested the news.
Of course, that could have been indigestion from the firm's flat(ish) sales of $825.3m (£536m) for the quarter to the end of October, but it's not exactly auspicious for URBN's new venture. The new partners were unsurprisingly undeterred.