Why VW is investing £200m in Uber rival Gett
The scandal-hit car maker is after more than some good PR.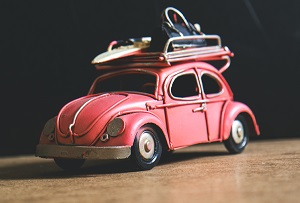 It would be tempting to write off VW's investment in Gett, a rival of Uber, as a PR stunt if the money involved wasn't so serious. The scandal-hit car maker could certainly do with a dose of good news after a slew of unfortunate headlines in the aftermath of its emissions scandal.
But $300m (£200m) is a serious amount of dough to blow on showboating and having just posted the biggest loss in its history (€1.6bn or £1.2bn) the Wolfsburg-based giant needs all the cash it can keep its hands on. $300m is also more than the total money Gett has ever raised to date. It marks the start of a 'strategic partnership' between the two companies as Israel-based Gett looks to differentiate itself from Uber and others and VW tries to stay relevant in an age when car ownership is less desirable than it once was.
'The Volkswagen Group and Gett is a great strategic partnership,' said Gett's CEO and founder Shahar Waiser. 'On-demand ride booking is growing rapidly. In that context, Gett provides the Volkswagen Group with the technology to expand beyond car ownership to on-demand mobility for consumers. '