Why we're heading to Scotland
EDITOR'S BLOG: MT's up in Edinburgh this month for our Inspiring Women conference.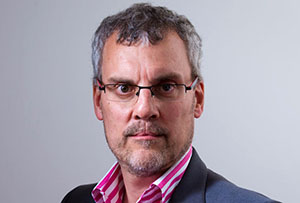 We've a strong Scottish flavour this month. Not only in interviewing Jayne-Anne Gadhia, the boss of Virgin Money who is based in Edinburgh, but also in spending time with Flybe who are vital to the Scottish economy. And we have a column from Chris Deerin, one of Scotland's most talented controversialists who has blocked more 'Yes' nationalists than I've had haggis suppers. If you don't follow him on Twitter you are missing a life-affirming treat.
Jayne-Anne is the star attraction at our Inspiring Women conference in Edinburgh on 17 March - hurry, hurry while tickets last. She's a brilliantly open and fresh force for good in the stroppy, macho culture of UK banking. Her report for the Treasury on women in finance, due out this month, will ask why when women provide 60% of the intake into financial services do so few females make it up to anywhere near the top. On the subject of women headed for the top - nominations are now open for our famous 35 Women Under 35 list for 2016. Enter now.
Did testosterone-fuelled irrational exuberance combined with male greed lead fatefully to the crash and depression of 2008? I don't know. But with a reward package said to be worth £3.65m last year, Gadhia certainly brings home a sum that would make many male bankers wildly envious.