Why, when and how to hire a non-executive director
A seasoned veteran can be a big asset on the board of a growing business.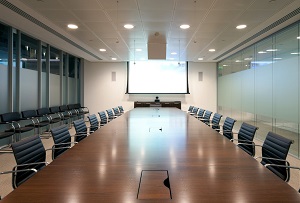 In a business's early day, it's often up to the founders to do everything – from accounts to HR, sales and marketing. Roles become more specialised as the company grows and eventually there comes a point when you need to beef up the board as well.
Why to hire a NED
Entrepreneurs know their business, and their market, inside out; there's often nobody better equipped to handle the day-to-day management. But it can be difficult to step back and look at the bigger picture. A non-executive director (NED) can bring a fresh perspective and a less emotionally involved standpoint to the business, helping its leaders identify long-term threats and opportunities.
'The check and balance a non-exec can bring to a business is hugely valuable, and can help prevent some of the mistakes that a lot of business leaders will undoubtedly make during their journey,' says George Heppenstall, a director at the executive search firm Directorbank. 'It's not a case of bringing in somebody to tell [entrepreneurs] how to run the business, because invariably they have done a very successful job of that already. But there are those out there who can spot the fine margins that can make an impact.'