Why women lack confidence and why they don't need it
Men in general may be more confident than women, but that can lead to a lack of awareness of how competent they actually are.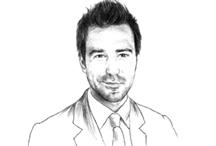 Few clichés are as factually correct as the idea that women are less confident than men. Indeed, in any area of performance and talent (eg, driving, singing, sense of humour and academic performance) females around the world tend to be less confident in their own abilities than males are about theirs. Importantly, this gender difference in confidence persists even after differences in actual competence are taken into account, and even when women are actually more competent than men (eg, emotional intelligence, leadership, and verbal intelligence).
But should women try to build more confidence? Probably, but only if it comes as a result of actual competence gains. In other words, if women perceive a gap between their estimated and desired ability levels, they would obviously benefit from getting better - until the gap disappears. However, the same applies to men, children, and other animals. In fact, this is the very point of insecurities and doubt: to make us feel uncomfortable about our adaptive capabilities and raise some concerns about our inadequate level of skills.
Yet since fewer men are generally concerned about their lack of ability, the most important piece of advice for men is to do precisely the reverse: even when they think they are able, it may be useful for them to seek some honest and critical feedback about how competent they actually are. Most societies have double standards when it comes to overconfidence: it is usually rewarded in men - where it is seen as a sign of power and status - but punished in women - where it is seen as a sign of pathological ambition or undesirable arrogance. This is why most people saw Reagan as charismatic but Thatcher as ruthless.