Why work doesn't pay for millions
A government report shows working is no longer enough to pull families out of poverty. Employers need to help, it warns.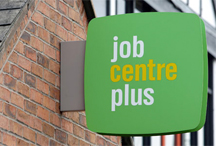 - Read the feature from MT's September issue: the decline of social mobility - why going backwards in class equality is stifling competitiveness.
With all the talk of 'benefits scroungers' being bandied around at the moment, anyone would have thought we are a nation of layabouts. But if a new government report into social mobility is anything to go by, we're actually anything but: in fact, two thirds of children who are officially below the poverty line come from a family where at least one parent is working. In three out of four of those cases, at least one parent works full-time. The conclusion? Work no longer pays enough.

The man in charge of the government's Social Mobility and Child Poverty Commission, ex-health secretary Alan Millburn, put it bluntly: working parents 'simply do not earn enough to escape poverty'.

It's an oft-quoted fact that over the course of the downturn, most people's annual pay rise has stood at less than 1%, while inflation has risen as high as 5.2%. But Milburn reckons that in real-terms, salaries have actually stagnated since 2003, way before the beginning of the financial crisis. According to the report, there are currently 5 million people (mainly women) earning less than £7.45 an hour.

'These are the people frankly who do all the right things: they go out to work, they stand on their own two feet, they look after their families – they're the strivers, not the shirkers. And yet they're all too often the forgotten people of Britain and I think they desperately need a new deal,' he said.
Milburn suggested that part of the solution could lie in cutting benefits to pensioners because many are 'uncomfortable' that their benefits have been ring-fenced during the government's austerity cuts. Fine for the middle-class, pensioned-up baby-boomers. Less fine for the millions of pensioners who are themselves below the poverty line.

Milburn's other solution is to ask employers to pay higher minimum wages and to offer better training and career development. That'll go down like a lead balloon with businesses, many of which are still struggling to make the monthly payroll, let alone invest in growing. But with everyday costs still rising, there's no ignoring the fact that millions are still in poverty. Something's got to give.