Why working for John Lewis could be even more of a bonus...
The government launched a consultation today on plans to introduce tax reliefs for partnership-owned companies. Quite an innovative game plan, if you ask us.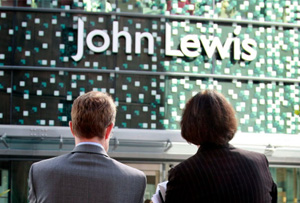 It was just last year that deputy prime minister Nick Clegg was calling for a 'John Lewis economy' – he wanted to see more companies owned by the staff that work for them. A year on, and the government is proposing two tax reliefs which would allow business owners to sell stakes to their employees instead of outside investors, as well as pay bonuses which attract no income tax or National Insurance.
Chief secretary to the Treasury, Danny Alexander, says that employee ownership, as a sector, has 'huge potential'. He adds: 'The government wants to support it as much as possible. Employee ownership is of significant benefit to the wider economy, through increased growth and business success and this business model will also add greater diversity to our economy.' It's a fair point if you use existing companies as a benchmark, but his comments assume that all businesses will always do much better if they are employee-owned, which can't be right…
Still, the idea that everyone in the UK goes to work knowing that they will get a share of the profits – and therefore work hard to achieve more – is an exciting one for the UK's future. And it is true, according to government data, that employee-owned companies significantly outperformed the wider economy last year. The government's Nutall Review also found that partnership firms are quicker at creating jobs, more resilient during tougher economic times, and staff exercise greater levels of commitment than they do for your bog standard Company Ltd.