WikiLeaks renews pressure on FSA over RBS
According to the latest leaked document, RBS chairman Philip Hampton suspected a failing of fiduciary duty. Will the FSA have to reconsider mothballing its report?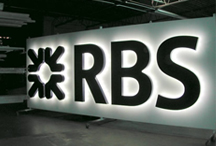 When the Financial Services Authority said it wouldn't publish its report into the failure of RBS - on somewhat debatable legal grounds - it provoked howls of protest. One justification provided by the regulator was that nothing dishonest went on, just a series of very bad decisions. But one of the latest cables published on WikiLeaks suggests otherwise: apparently, Philip Hampton, the man installed as RBS chairman after its failure, told US diplomats that the RBS board had breached its 'fiduciary responsibilities' by failing to question the takeover of ABN Amro.
Cue another storm of protest - though since Hampton's refusing to comment, it's a bit hard to see the FSA changing tack purely on the basis of the cable...
The cables were sent from the US embassy in London, and report that Hampton told a visiting delegation of both Democrats and Republicans that the bank made 'several enormous mistakes', not least the failure to do 'proper due diligence prior to the purchase'. 'The board of directors never questioned this purchase,' state the cables, 'which Hampton termed a failure of their fiduciary responsibilities.'