Will Apple be 'obsolete' in two years?
A hedge fund boss won't invest in Apple, because he (and everyone else) doesn't know where it's going.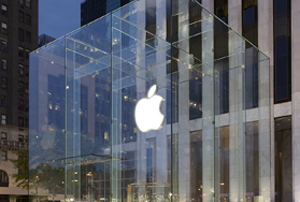 Apple may have announced it raked in $7.7bn (£4.5bn) in profits on sales of $37.4bn in its third quarter yesterday, but with tech changing faster than a sassy finger snap even the biggest companies have their doubters.

The 'very competitive landscape' means even Steve Jobs' not-so-little baby 'might become obsolete in two to three years, as we've seen dozens and dozens of technology companies,' Pedro de Noronha, the founder of hedge fund Noster Capital, told CNBC.

'I'm a value investor and I'm a medium- to long-term investor. I need to know where a company is going to be in five to 10 years. I don't know where these companies [are going to be],' the former professional Portuguese surfer said.

'I mean, look at Apple, a company that we all admire. I love Apple. I don't own its shares but I own a lot of their products. I don't know where they are going to be in three years.'
It's a bit of a stretch to say Apple will be entirely irrelevant in a few years. After all, computer giants of decades past such as IBM (with whom Apple recently signed a deal to create business apps), HP and Intel are still alive and kicking, even if they are shedding jobs like there's no tomorrow (if they don't, there might not be...).
To be fair to de Noronha, though, no one really knows where Apple will be in a few years' time (although that hasn't stopped shares rising 54% in the last year up towards $100). While chief exec Tim Cook told investors earlier this week he was 'incredibly excited' about new products 'that we can't wait to introduce', the company's next big thing has been just around the corner for what feels like forever. And although it sold 35.2 million iPhones last quarter, up 13% year-on-year, let us not forget what happened to the once-proud Nokia...