Will appointing joint MDs work?
No, it's likely to cause confusion and internal politics, says Jeremy Bullmore.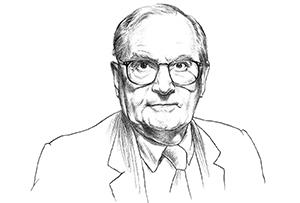 Q: I run a wholesale company and would like to appoint a managing director to run the day-to-day business so I can concentrate on international expansion. I have two candidates in mind; our current sales and marketing director who knows the business inside out, and an external applicant who's MD for one of our competitors. My gut feeling is they would work brilliantly together. What are your views on joint MDs?
Jeremy Bullmore says: It can work; but usually when one of the two is happy to be the subordinate. And when that's the case, it would have been a lot tidier to have formalised their relationship in the first place, making one the MD and the other a deputy.
When joints are appointed, it's nearly always a symptom of overcautious (or cowardly) management. Fearful of losing a talented executive if a contemporary is promoted over them, it's tempting to promote both. And in the short term, it may work. But far more often than not, it creates confusion and encourages internal politics.