What will Britain gain from joining China's 'world bank'?
The UK is looking East by joining the China-led AIIB, but risks displeasing the Americans.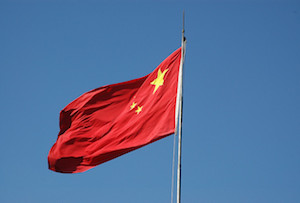 After years of toeing the American line in international economic affairs, Britain is starting to drift eastwards. In a rare break with Washington, the UK applied today to join the Asian Infrastructure Investment Bank (AIIB), China's answer to the US-dominated World Bank.
China proposed the $50bn (£33bn) fund for state-led infrastructure development projects across Asia last year. So far twenty-six nations have applied to join as founder members, but Britain is the only Western nation to do so. Aren't we special?
China has welcomed the decision, probably because it's a real publicity coup to lure one of America's key allies to its camp. Beijing will have a roughly 67% stake in the AIIB, which rivals the World Bank and its regional subsidiary, the Asian Development Bank (ADB).