Will cultural challenges thwart Netflix's global ambitions?
CEO Reed Hastings is on a mission to dominate the world's TV watching with his streaming service.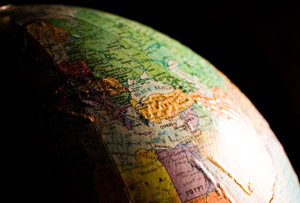 When Netflix announced its ambitious goal to go global in January – launching in 130 new countries – it marked a statement of intent. Chief exec Reed Hastings said, 'Today you are witnessing the birth of a new global internet TV network.' The reality is that it's been a huge ask, reflected in Netflix's most recent results.
While the first three months of the year were strong, its outlook for the second quarter wasn't particularly promising. It reported losses in its international streaming business and will likely remain in the red into the second quarter, with a subsequent loss of $80m (£55m). Netflix expects to add about two million international subscribers in the second quarter; below analysts' expectations.
It won't have helped that rival Amazon has just announced it will detach its own streaming service Prime Video from its online delivery subscription in the US – making it a more direct challenger for Netflix. As a result, investors were feeling antsy – Netflix's share price fell more than 10% last week.