Will divestment from coal make a difference to climate change?
Norway's vast sovereign wealth fund prepares to ditch coal investments in the latest sign that action on climate change is hotting up.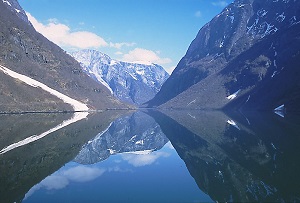 If Norway was a person, it would be that friend you had in college who was annoyingly brilliant at everything but whom you couldn't quite bring yourself to dislike. Its levels of economic development, income and gender equality, educational performance, social cohesion and crime are among the very best in the world.
Much of this success has been built on the rather solid foundation of North Sea oil, and yet the country's stunning fjords aren't spoiled by slicks or choked by smog. Norway is among the most environmentally conscious nations, you see. Of course it is...
That may strike some as hypocritical, given that all that oil will be burned somewhere else, but it seems Norway is now applying its green domestic principles to its international investments. The nation's vast sovereign wealth fund (a £594bn pension pot filled by decades of oil revenue, worth roughly £117,000 for every single Norwegian and by far the world's largest) is about to divest from coal.