Will the EU heed David Cameron's demands?
The Prime Minister has laid out his terms for renegotiating Britain's membership of the EU ahead of a crucial summit next month.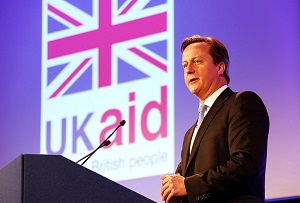 Everyone has an opinion about what the UK should do in the Brexit referendum, though in the case of business it's fiercely contested what that opinion actually is. But Britain is in the unusual position of not yet knowing either when the referendum will be or indeed on which side their Prime Minister will campaign.
By the end of this year, the latter question should have been answered. Cameron has published a letter to the European Council president Donald Tusk that finally lays out his terms for renegotiating Britain's membership.
In a speech at Chatham House accompanying the letter, he said that he expects the terms to be met – EU reform is 'mission possible' (cringe) – and will campaign 'with all my heart and soul' if they are, but hasn't ruled out campaigning for a Brexit should they fall on 'deaf ears'.