Will Google win the drone wars?
The tech giant wants to operate commercial drone deliveries by 2017, but it will need to get the regulators on board.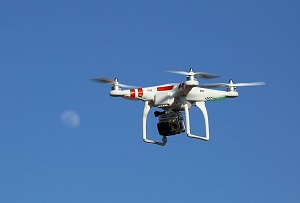 The idea of homes and businesses being supplied by a relentless swarm of delivery drones buzzing over our heads may sound like pie in the sky, but apparently Google wants a slice. After testing drone delivery at an Australian farm last year, the tech giant has laid out its intent to make some money out of what once appeared to be merely a cool toy.
'Our goal is to have a commercial business up and running in 2017,' said David Vos, chief of Project Wing, the drone unit at Google's new holding company Alphabet. Speaking at an air traffic control convention (these exist apparently – presumably there's espresso on tap), Vos revealed how his firm was working with the US Federal Aviation Authority (FAA) to set up a system to co-ordinate drone flights below 500ft.
The FAA is supposed to come up with its rules early next year (it currently imposes severe restrictions; the UK's Civil Aviation Authority is more liberal, though it does have a curiously specific prohibition on dropping animals from drones, by parachute or otherwise). But whether this will open the drone floodgates depends on exactly what those rules are. 'Working with' regulators is no guarantee they will come up with a workable system.