Will Heathrow's third runway ever take off?
Transport secretary Patrick McLoughlin will say delaying the decision again, is 'the right thing to do'.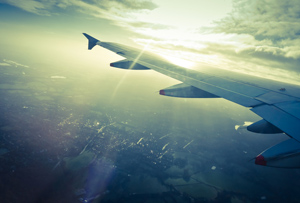 Delays, delays and more delays. No it's not the departure board at Heathrow, but the current state of play on its proposed runway, which transport secretary Patrick McLoughlin will reportedly try to justify in a speech to the British Air Transport Association (BATA) tonight.
The government has faced both frustration and fierce criticism over its continued reluctance to make a definitive decision on the matter – business groups in particular haven't been shy about making their feelings clear. The most recent delay in December caused the British Chambers of Commerce (BCC) to call it 'gutless', saying the ongoing postponements would prove bad news for the UK economy.
No decision will be made before the summer of 2016, but McLoughlin has indicated a further delay might be on the cards, telling LBC Radio last week the government hoped to make 'some progress' by the summer now, as opposed to a conclusive final decision.