Will Hutton and Eve Poole's new books are arrogant left-wing tomes
These two polemicists of the left share the same self-satisfied worldview, although Hutton is acute about the digital revolution, says Chris Deerin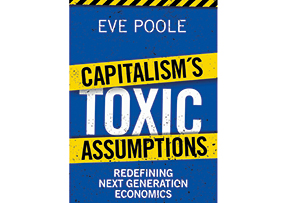 Be in no doubt: Will Hutton is very, very disappointed in you. You've let yourself down, you've let your country down, and - worst of all - you've let Will down.
It's quite simple. Hutton told us 20 years ago what we needed to do to create a Britain that he'd consider up to snuff, when he published The State We're In - 'what many were looking for', he modestly avers. He told us again in 1997, with The State To Come, and in 2002, realising the wider planet wasn't quite as he'd like it, gave us The World We're In. One might be tempted to suggest a certain lack of imagination when it comes to book titles, but to be fair his latest, How Good We Can Be, diverges daringly, some might even say recklessly, from the pattern. Sort of. The first chapter is called The State We Shouldn't Be In.
Hutton is now 65 and principal of a venerable Oxford college, but age has not mellowed him. Far from it. Indeed, his attempt to write a serious book of political economy is rather undermined by, one, the petted lip he maintains throughout and, two, his abuse of those who have the temerity to disagree with him. 'Libertarian know-nothings', 'neoliberal apologists', 'conservative apologists', 'centre-right prejudices' - the effect is a little like standing next to one of those radical socialists who man town-centre stalls at weekends, semi-decipherably bellowing the creed through a wonky megaphone. Dave Spart with a thesaurus.