Will the oil giants be disrupted?
The bigger they are, the harder they fall. But the oil industry will prove a slippery target for ambitious tech disrupters.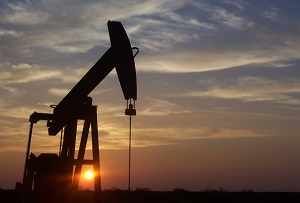 In the slick, disruptive world of 21st century business, where we are frequently told change is the only constant, the oil majors are starting to look like they belong in a museum. Indeed, like the crude tehy extract from the ground, there is something Jurassic about their staggering size and great antiquity. Shell, BP, Exxon - these giants have bestrode the industrial landscape for up to a century, seemingly invulnerable to the dramatic turns in technology or the cyclical downturns that occasionally starve them of profits.
We are in one such downturn now - and it's a bad one – yet still the oil majors dominate lists of the world's biggest companies, challenged only by the tech giants. If Saudi Aramco floats, as appears likely in a few years' time, it could be two or three times bigger than Apple.
But can they really be free from the law of business atrophy, that success breeds complacency, which makes it vulnerable to dreaded but much-needed disruptive innovation? Indeed, the oil majors perfectly fit the traditional archetype of a company prone to disruption - vast, ancient and incredibly slow to move.