Will Rolls-Royce restructure send ValueAct packing?
RR's under pressure CEO Warren East is to outline his turnaround plan today. Will it be enough to keep investor ValueAct happy...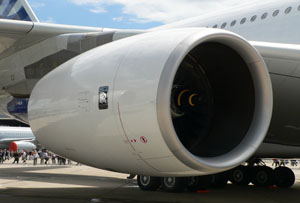 Five profit warnings in 20 months doesn't do much to keep your shareholders quiet – not even if your name is Rolls-Royce, as CEO Warren East is discovering. In an effort to calm the increasingly strident calls for action, East will today outline his plans to get the troubled aero-engine giant out of the turbulence it currently finds itself in and climbing back up in the wide blue yonder once again.
East's masterplan is expected to involve plenty of cost-cutting and a major management reshuffle (no doubt involving more job losses on top of the 3,000 or so already announced), with savings in the order of £150-£200m accruing from 2017. There has also been talk of a 'focussed power systems portfolio' which could be a hint that some underperforming assets will be hitting the market soon – most likely RR's marine power business which has been badly hit by the falling oil price.
Will all this be enough to calm the fears of RR's shareholders? Especially activist investor ValueAct (best known for its part in persuading Steve Ballmer that the time had come for him to step down as Microsoft's boss back in 2014). The Californian hedge fund upped its stake in RR last week to 10% making it by far the firm's largest single investor (an RR share price that has halved in the last year making this sort of stake-building much more affordable of course), and has called for a seat on the board, too.