Will Shared Parental Leave level the childcare playing field?
A year on from the introduction of SPL, parents who have tried the option discuss how it could change flexibility surrounding parental leave.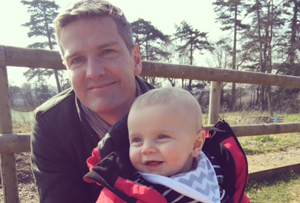 'I kept referring to it as my big holiday beforehand, but that's not what it was!' Laura Higgins says of her planned time to take Shared Parental Leave (SPL), which she's just coming to the end of.
Introduced last year, SPL gives parents the right to share up to 50 weeks of leave and 37 weeks of statutory shared parental pay (£139.58 a week or 90% of earnings, whichever is lower) after the birth or adoption of their child. It's at employers' discretion if they opt to increase earnings.
On the surface, the pros look obvious. Mothers presently shoulder a disproportionate share of childcare, which can hamper their career progression, while the other parent misses out on time raising their kids. But it's still in its infancy – just a year old, SPL has yet to really pick up in the UK. So the anticipated benefits of encouraging a widespread change in how childcare responsibilities are split and consequently improving diversity in the workplace, have yet to be realised.