Will SMEs benefit from the great bank bailout?
The Government's £500bn rescue package has to give a helping hand to small businesses as well as the City...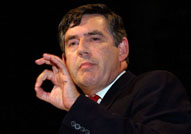 Pressure groups are demanding that the Government uses the extra powers it will gain as part of its unprecedented £500bn bank bailout scheme to make life easier for small businesses, many of whom are struggling under the combined burden of higher costs and slower trade. As the banks have floundered, finance has been getting more and more expensive for small business – and in the current climate, that's the last thing they need.
There's no question that these are tough times for Britain's 4m SMEs. A Federation of Small Businesses poll found that 80% have seen costs increase in the last year, while 46% have seen a decline in trade. And their larger brethren aren't helping matters – 51% reported slower payment of their bills by their big clients, leaving them short of cash to pay the bills. Given that slow payments are responsible for 10% of business failures, this is a worrying stat. Boots (which extended its payment terms to 75 days) and Matalan (which unilaterally decided to cut its invoices by 2%) have been named and shamed as two of the worst offenders.
Access to finance is also a big concern. 40% of respondents had seen their borrowing costs rise, as banks increase their margins. Given that their funding costs have rocketed, you can see why – but that's not much consolation to the SMEs being forced to pay interest rates on their overdraft of almost 16%. That's about the same rate they'd get on their credit cards, and is adding thousands of pounds to many businesses' cost lines. 'We must create a means by which the banks can be better intermediaries in getting funds to the four million small businesses in our country,' admitted Gordon Brown this week.