Who will take over from Tesco's toppled chairman?
So Tesco chairman Richard Broadbent has handed in his Clubcard and his red and white striped jersey. Who will take over?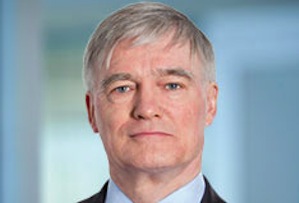 Broadbent announced his departure as Tesco chairman this morning in the wake of that even-worse-than-expected profit fall of 92%. Only last week he was quoted as saying that shareholders would have to decide whether he was 'part of the problem or part of the solution'. It seems they have cast their vote decisively for the former.

Broadbent has been under intense scrutiny ever since the infamous £250m accounting Black Hole - which has now grown to £263m - first broke cover last month. Not only did the hole appear when on his watch, he it was also who hired Philip Clarke as CEO in the first place, hardly a move to endear him to those aforementioned shareholders.
So his leaving was more a question of when than if. But who will replace Broadbent? Chairman of Tesco currently looks like a job both attractive and repellent in equal measure. Here are a few of our thoughts on potential runners and riders.
Richard Cousins
Despite sharing the same first name as his departing colleague, Cousins seems the most likely candidate at the moment. The chief exec of food service giant Compass is already Tesco's most recently hired non-executive director, having been appointed to the board earlier this month. Some have speculated that the appointment may even have been made with his prospective chairmanship in mind. But would he want to step down from his £5.5m CEO job at Compass to take on the job?