Will Tesla take off in 2016?
Elon Musk's electric car company had a record quarter for deliveries, but he may have to wait a while before Tesla can rival the likes of Mercedes and BMW.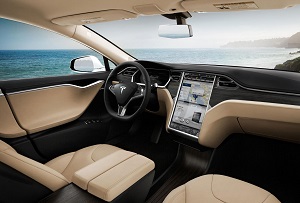 In 2009, the six year-old Tesla delivered around 800 cars to what may at the time have seemed a rather limited demographic: wealthy, green, petrolhead tech geeks. CEO Elon Musk wasn't deterred. A year later, the company raised $226m (£152m) in its IPO, ploughed the money into R&D and never looked back. It seems to be paying off. The firm's total deliveries for 2015 were 50,580. That's a lot of tech geeks.
It was boosted by a record fourth quarter, when 17,192 customers received a Model S and 208 (yes, 208) received a Model X SUV. To be fair to Musk, the Model X only launched in September, but that's still not a number you'd expect to see on the books of a major car company. Yet, increasingly that's what Tesla is beginning to look like.
Compare it to rival BMW Group. The German firm delivered 1.1 million BMWs, Rolls-Royces and Minis in the first six months of last year. A beermat calculation would indicate that Tesla's monthly sales are now running at something like 10% of its rival's, despite being valued at just under half what the Bavarian giant is worth ($31bn vs $70bn). Given that Tesla's most recent quarterly deliveries were 75% up on the same period in 2014, it's fair to say it's looming ever larger in BMW's automatic anti-dazzle rear view mirror.