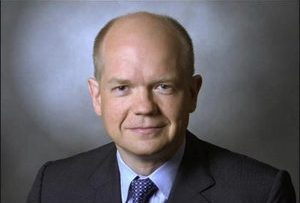 William Hague does a Norman Tebbit, telling business leaders to 'work harder'
Quote of the day: 'There's only one growth strategy: work hard'. Foreign secretary and former Tory leader William Hague has told business bosses to stop 'complaining' and to 'get on with the task of delivering more of those jobs'. In a 21st Century update to former Conservative employment secretary Norman Tebbit's 'Get on your bike' message from the 1980's, Hague has told British workers to 'get on the plane, go and sell things overseas, go and study overseas.' If only Air Passenger Duty hadn't made air travel so expensive...
Published: 14 May 2012
Last Updated: 09 Oct 2013
.
Find this article useful?
Get more great articles like this in your inbox every lunchtime