A window on the world of business
Does the football transfer window have anything to teach us about the art of business negotiation?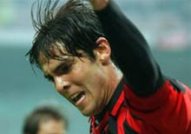 This weekend sees the close of football's January transfer window, the only time between September and the end of the season when English clubs can buy and sell players. The system may be controversial and horribly restrictive – but according to negotiation consultancy The Gap Partnership, it also accentuates the two most influential factors behind the price of any business transaction: supply and demand, and time and circumstance. And in the current febrile stock market climate, the senior managers of UK plc must increasingly feel like an under-fire football manager desperately seeking the right signing...
In football, certain commodities are in very short supply, which pushes their price up – for instance prolific strikers, talented young English players, or (increasingly) free agents who don't require a transfer fee. Equally, a bidding war between two clubs (i.e. excess demand) can also inflate a player's price tag. And the existence of transfer windows, which limit when transfers can take place, can also distort price: at the beginning of the season, Manchester United were forced to pay the full asking price for a new striker because the selling club prolonged the negotiation until the last day of the window.
Business managers also have to pay more for rare commodities – whether that means people, assets or even intellectual property. Generally speaking, they don't tend to have the same time constraints – but the markets are so jumpy at the moment that many are desperately trying to keep investors reassured. This could mean that, like many of their footballing counterparts, they get rushed into hasty decisions that they live to regret, driven by a desire to appease a twitchy board or shareholder.