How women can get ahead in business
Pearls of wisdom from Alex Mahon, Julia Hands, June Kenton and other top businesswomen at MT's first Inspiring Women conference.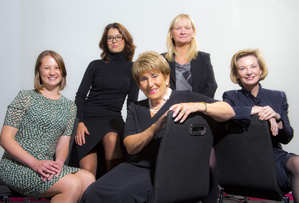 Click here to find out about our 2013 Inspiring Women conference, November 27
When MT ran its first ever conference for female high flyers in October, we were overwhelmed by the delegates' enthusiastic response to our stellar line-up, which included Rosaleen Blair, CEO of Alexander Mann Solutions, Alex Mahon, CEO of Shine Group, and Sarah Curran, founder of mywardrobe.com. Co-chaired by Baroness Kingsmill and Cilla Snowball, group CEO and group chairman of AMV.BBDO, the day provoked, entertained and inspired. But we didn't think it fair to keep the hard-won advice that our speakers shared to ourselves, so here are our cut-out-and-keep inspirational quotes to keep you fired up. And don't forget to book your place on next year's event.