Women aren't asking employers about maternity leave
More than three-quarters think it would jeopardise their chances of getting a job.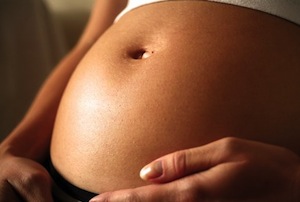 Long gone are the days when employers were legally allowed to discriminate against pregnant women, or women they thought were likely to get pregnant (for the sexist dinosaur, anyone of childbearing age). The fear of that harming career prospects isn't.

According to a survey by company reviews site Glassdoor, 78% of women wouldn't ask about maternity benefits in a job interview for fear of jeopardising their chances. Just over half of those thought employers would jump to the conclusion they were already pregnant if they ventured the question.

A mere 32% of the 1,000 women polled (half of whom have already taken maternity leave, half of whom want to in the future) got information on maternity benefits when they started their current job, and 41% felt uncomfortable about asking for it.

A similar proportion said that if they were starting a new job they would only enquire about maternity leave if they were actually pregnant. Worryingly for the perception of working mothers, 30% of those thought it wouldn't be professional and 22% were worried it would put them at risk of redundancy.

Even though that kind of discrimination is illegal, the fear of it is clearly still alive and well for many women. Unless employers start being more supportive of working mothers – both in word and action – these kind of beliefs risk perpetuating the idea that motherhood and a career don't go together. And that could be holding a whole lot of talented women back.
Get some realistic truths about having it all at our Inspiring Women event on 20th November. Speakers include Thomas Cook boss Harriet Green, Ann Summers CEO Jacqueline Gold, Links of London founder Annoushka Ducas and M&S style director Belinda Earl. Check out the progamme and book tickets here.