Women bosses earn £500,000 less than men across their career
Female executives earn almost half a million pounds less than their male counterparts in the same job path, according to a survey.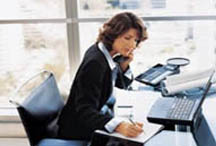 A survey of 39,000 managers by the Chartered Management Institute (CMI) has shown that the average woman executive earns £423,390 less across her career than a man on the same career path.
The figure suggests that the average man is paid £10,060 more per year, and the survey also revealed that women's bonuses are less than half the size, too.
The CMI's survey defines anyone from junior manager to boardroom as being 'executive', and said that the wider gender pay gap in this spectrum stands at about 25%, meaning there has been almost no change in the last 12 months. For comparison's sake, if all job roles are considered rather than just executive roles, the survey reckons the gap is more like 10.5%.