Women fall behind in KPMG partner numbers
Accounting and audit firm KPMG is struggling to promote women to partnership level, having given only three a bump in the most recent promotion round.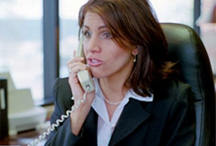 In the wake of MT's 35 Women Under 35 issue, it is disappointing to learn that some City firms are still finding it hard to promote women to the uppermost ranks. Of the 30 staff to be promoted to partner in October at KPMG, only three were women. And this despite the fact that the firm – and others like it – claim to have been trying to foster female talent in recent years. The figure at KPMG is down from one in four, to one in ten.
It's easy to criticise a firm for figures that appear to show inequality, but KPMG told City AM this morning: 'We agree that it would have been better to employ more women as partners this year, but we don't practise positive discrimination.' The spokesperson added: 'On this occasion it wasn't possible to increase the number of women partners from the range of people in front of us.' Seems a fair point, but it leaves a question mark over why it is that women don't seem to be able to climb as fast as men to the point where they could be promoted to partner…
The picture is similar across the professional services industry, however. Deloitte promoted 50 men to partner but only 13 women in June; E&Y promoted 17 men and two women; and PwC 30 men and nine women. It would be interesting to know whether the attrition rate on the way to the top is higher for women than for men, and if so, why. Do more women leave to set up on their own for example?