For women, your first non-exec role is like finding a golden ticket
When you become an NED all doors are suddenly open, but more companies and headhunters need to be prepared to give women a shot.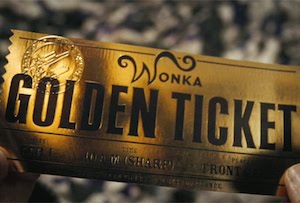 With a career that has spanned more than 25 years, the thing that astonishes me to this day is how hard it still is to obtain your first non-executive director (NED) role. A few years ago, I made the decision to transition from a full-time executive to the world of the NED. I didn't know at the time that I was entering a completely different arena and that the transition was also going to be a tough one.
It was like trying to get hold of one of Willy Wonka's golden ticket: very hard to find, but, once I'd got that hallowed first NED role, all doors opened for me at a surprising rate.
At that time I was 46, a qualified accountant and had worked my way up to CEO of RSA UK Insurance. I was also a member of the PLC board of RSA insurance Group and a trustee for a charity too, so I thought that would 'tick all the boxes', so to speak. And I'm not ashamed to admit that when the Davies Report, which focused heavily on increasing the representation of women on boards, was released in 2011 I thought, 'My timing is good…'